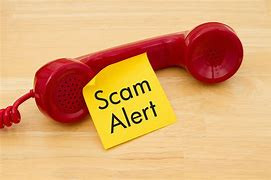 News
We have recently been advised that one of our customers has received a call asking for them to participate in a survey about CRHA, which took approximately 40 minutes and they asked a wide range of questions regarding us as their Landlord and about their home. This could be a genuine caller, however, we are not aware of any surveys currently taking place on behalf of the Association.
Please be mindful that whilst telephone surveys are often conducted as part of legitimate research exercises, it is important to remember that scammers sometimes pose as surveyors in order to win your trust.
Scammers can obtain your number fraudulently or from anywhere it has been publicly listed such as in a phone book or on social media accounts. If you are asked to participate in a telephone survey and are interested in participating, you don't have to answer their questions straight away. If you are in any doubt at all, ask the caller which organisation they are from and arrange a time for them to call you back. In the meantime call the organisation's official contact number to ask if the survey is legitimate. If they answer no, or if you can't find any mention of the organisation or their contact details, it is most likely a scam.
Never use the contact details provided by the person who called you - try to find official contact details through a phonebook or an online search. Don't give your personal, credit card or account details over the phone unless you made the call and the phone number came from a trusted source. If you think you have provided your account details to a scammer, contact your bank or financial institution immediately.