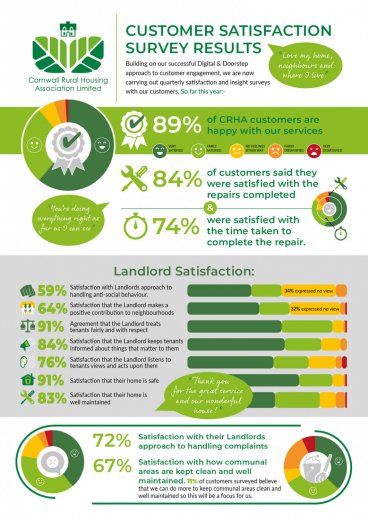 It is now mandatory for all social landlords to ask the same Tenant Satisfaction Measure questions of all tenants, which are designed to see how well landlords are performing. These questions have been implemented to establish how satisfied you are with the quality of your home, neighbourhood and the services you receive. The survey runs throughout the financial year (April to March).
Improving the quality of your home, community and neighbourhood requires strong partnership between us all. Our customers feedback ensures we are transparent with how we are doing. Since 1st April 2023 we have been asking our customers to complete the customer satisfaction service and provide their feedback.
We are reviewing all completed surveys and we are responding positively to those customers who are dissatisfied about a particular aspect of our service or their home.