If you are interested in purchasing a shared ownership property please make sure that you have registered with Help to Buy South.
Register with Help to Buy South
---
CURRENTLY AVAILABLE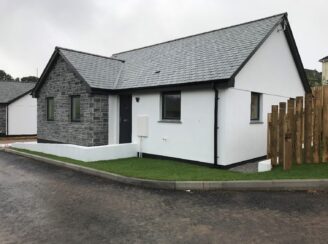 We have recently taken possession of two new build 2 bed bungalows in the lovely village of Mawnan Smith for sale on a shared ownership basis starting at £91,250 for a 25% share.
The homes form part of a small mixed tenure development of 4 properties. Two open market units being sold by the developer and our 2 shared ownership units. Underfloor heating is provided from an air source heat pump and the units have a fitted oven and hob and come with carpets.
Priority for our homes, that are subject to a S106 agreement will be given to people with a strong local connection to Mawnan Smith.
If you are interested please register your interest with us as soon as possible; as we already have interested parties; by email at info@crha.org.uk or by telephoning us on 01208 892000.